You've thought long and hard about adding a Leonberger puppy to your family.  You realize what bringing a new puppy into your home will require of you to be a responsible dog owner and now you need to find a responsible and knowledgeable breeder.
The information and questions below are good references for your search: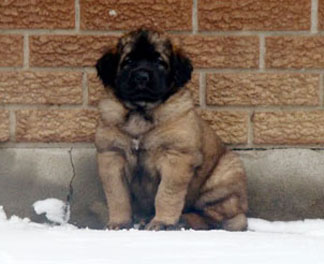 1.   A breeder should be willing to let you visit them (by appointment at a mutually convenient time) to meet their dogs and puppies (if there are any puppies at the time). The breeder should also be able to provide you with all necessary information about the dam and sire of the litter (many sires are not owned by the breeder of the puppies).  While you are visiting the breeder's premises make sure that the dogs and puppies are raised in a clean and healthy (preferably in-home) environment.
2. Find a breeder who is as interested in you as you are in them. A good breeder is interested in making sure his/her pups are going to appropriate homes.
3. Ask about the puppies' socialization. Look for breeders who handle the pups and expose them to a variety of situations and people.
4. A breeder will provide you with a written contract that provides some health guarantees and also a clause stating that if the dog needs to be rehomed during its lifetime the breeder will take the dog back or assist in finding a new home.  A good breeder is always interested in the well being of the puppies they produce for their entire life.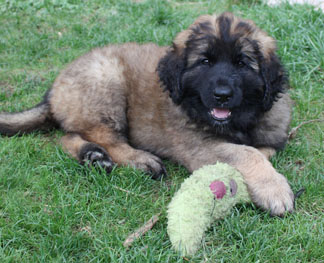 5. A good breeder will provide all information regarding health testing of the dam and sire of any potential litter including health test results. A breeder should have health tested the parents of the puppies for hip and elbow dysplasia, eye issues via CERF (Canine Eye Registration Foundation) and thyroid issues.  Other health testing now available includes the LPN1 genetic test for one form of Leonberger polyneuropathy.
6. A good breeder will provide you with all information regarding the care and feeding of your puppy.  There should be a willingness between both breeder and owner to continue communication and information for the life of the pup.
7. The Leonberger Club of Canada has a Code of Ethics for breeders, which can be found below.  All Leonberger breeders should follow the guidelines provided in the Code of Ethics. The Leonberger Club of Canada has a Breeders List of club breeders who have agreed to follow these guidelines. Ask your breeder if they follow the Leonberger Club of Canada Code of Ethics guidelines.
8. In Canada the average price of a Leonberger pup is around $2000. This reflects the nature of breeding giant breed dogs.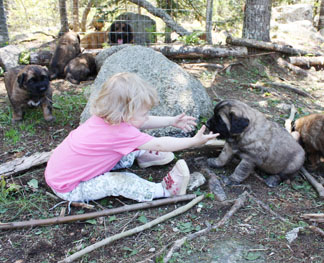 9. In Canada all recognized purebred dogs, which includes the Leonberger, must be registered individually with Canadian Kennel Club (CKC).  In addition, all purebred puppies must be permanently identified, usually with a microchip, prior to leaving the breeder's premises.  Reputable breeders will always register all their puppies with the CKC.
The relationship between a breeder and an owner should be an open and honest one and one that you both feel comfortable with.  This provides both of you with a feeling of well being and confidence in the rearing of the puppy for its lifetime.
The following links will provide you with further recommended reading and information: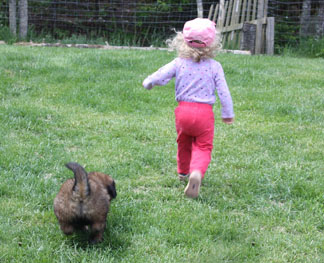 Ian Dunbar's Before You Get Your Puppy
Ian Dunbar's After You Get Your Puppy
Buying a puppy from a reputable breeder is one of the best ways to ensure a healthy puppy and a wonderful companion for many years.
Please contact the Leonberger Club of Canada for further information or to become a member and join in our love of Leos and our endeavours to have them thrive.